Redpath Deilmann's 134-year history includes 500+ shafts, 200+ Kms of shaft sunk and first-class SBR experience
Redpath Deilmann has experience working in:
Redpath Deilmann's (formerly Deilmann-Haniel) core business is shaft sinking and all services around shafts. The company's shaft sinking specialists design and construct mines, sink shafts and carry out service, repair and shaft assembly works. The company has experience in all types of ground, using conventional or mechanized methods to the highest standards.
Notable achievements - Redpath Deilmann
140+ M/MONTH

PEAK PERFORMANCE WITH SBR AT NEZHINSKY MINE

GROUND-FREEZING

EXPERTISE

EXPERIENCE

BUILDING UNDERGROUND REPOSITORIES FOR NUCLEAR WASTE
A pioneer for technical progress, innovations developed by Redpath Deilmann include: composite liners with and without asphalt backfill, hydrostatic steel liners to secure old tubbing liners, ground freezing in shaft sinking and tunneling, efficient system technology and systems for conventional shaft sinking.
See examples of Redpath's European projects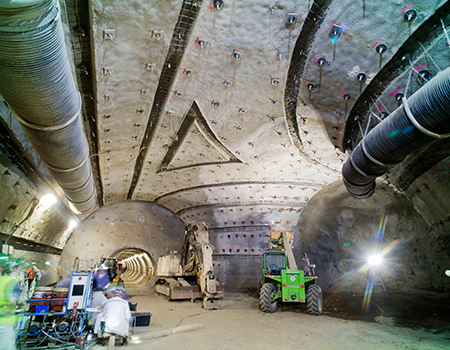 Discuss your project with us