Redpath has vast experience in Indonesia, Mongolia and Kyrgyzstan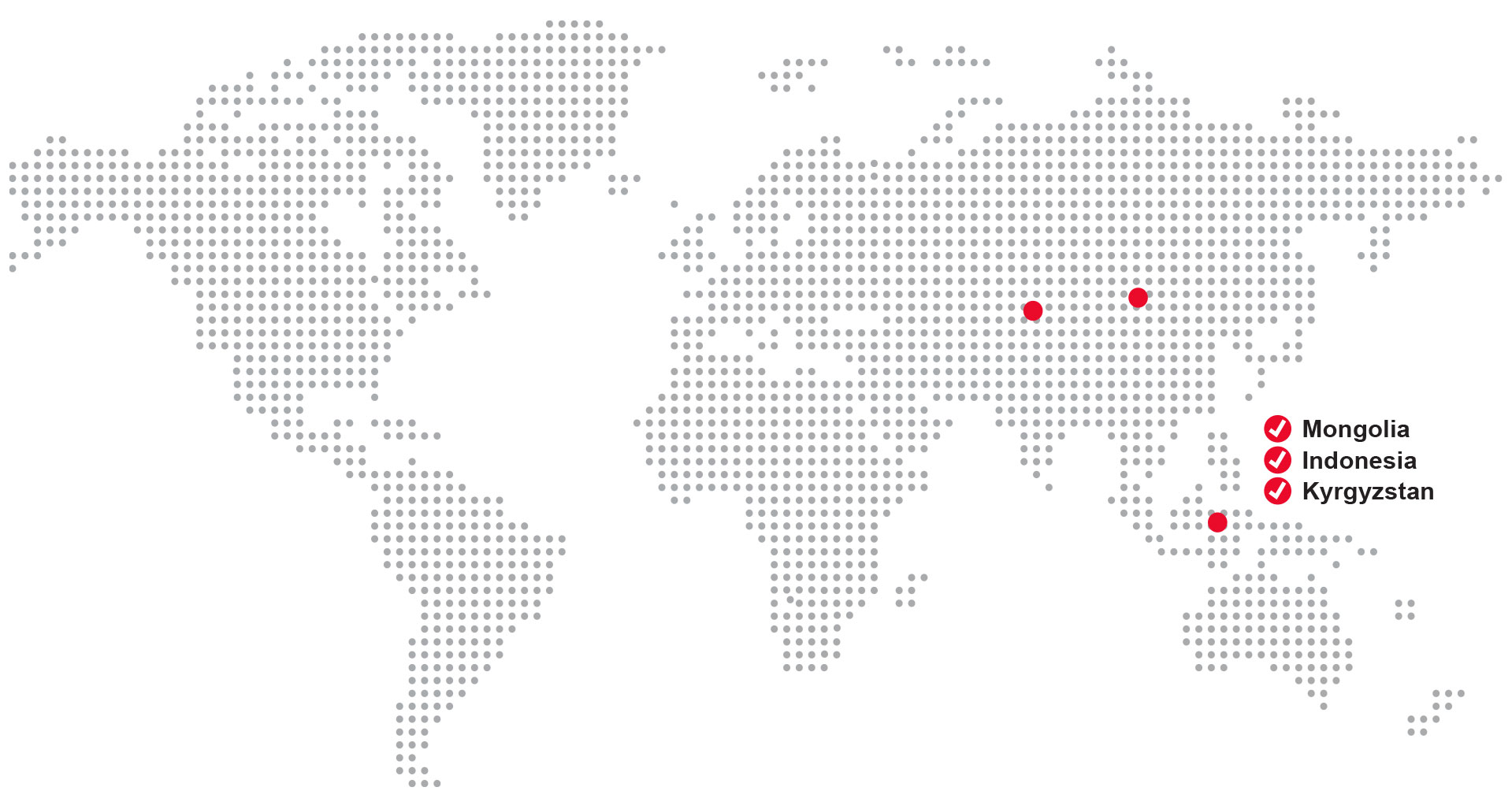 Indonesia
Incorporated in 1995, and based in Jakarta, PT Redpath Indonesia, is a wholly owned subsidiary of Redpath Mining Inc. Jakarta has proven to be an excellent base to manage this region's growth potential and opportunities. In 1982, what started off as a relatively standard contract raisebore operation with PT Freeport Indonesia, eventually grew into the longest running project in the company's history, currently in its 40th year. It is still in existence today! Historically providing services and support, the magnitude and duration of this project created the need for development and training of a large domestic workforce, which at its peak in 2018, numbered over 1,600 employees.
Notable achivements - Indonesia
100,000+

TONNES EXTRACTED
on a daily basis at PT Freeport Mine.

30,000+

METRES DEVELOPED
in a single mine in a single year
at PT Freeport mine.

40 YEARS

ONGOING CLIENT RELATIONSHIP
at PT Freeport Mine.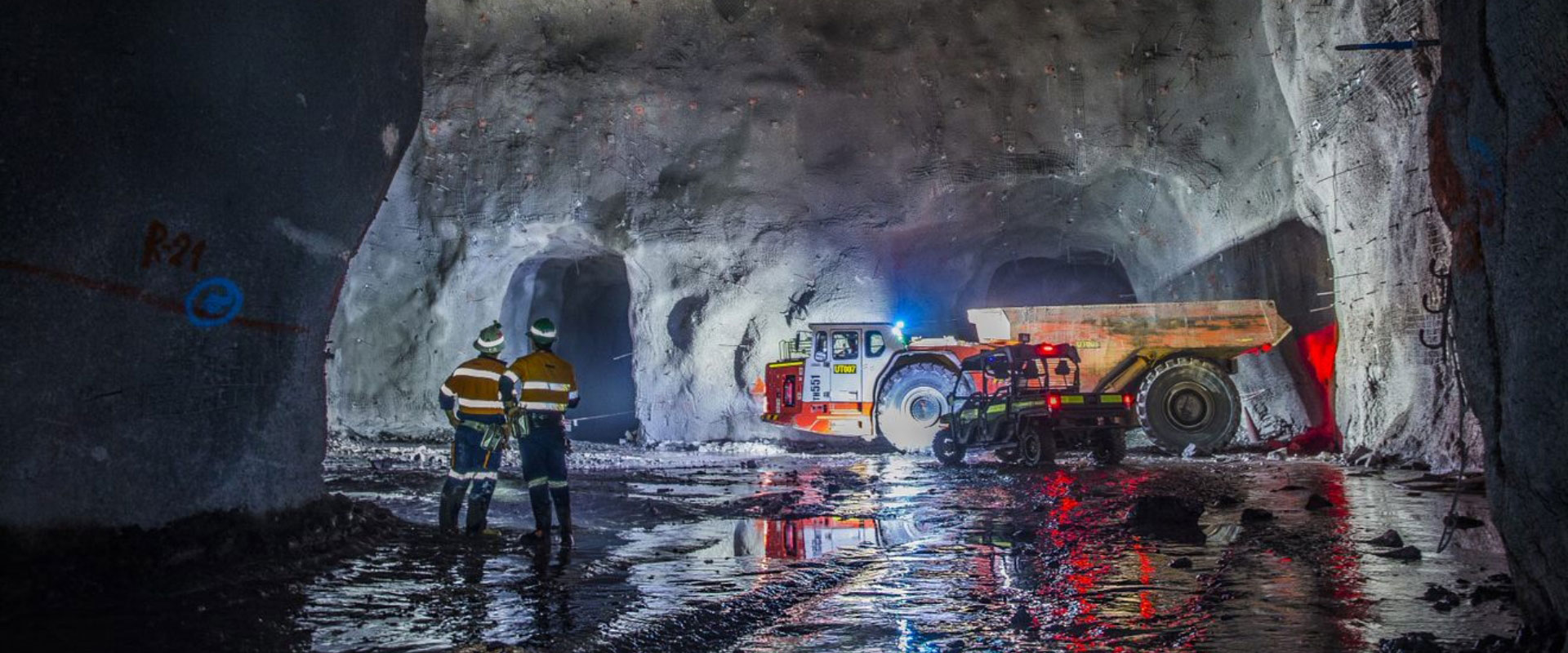 Mongolia
In a region offering tremendous growth opportunities, Redpath Mongolia was incorporated in 2004 and established headquarters in the capital city of Ulaanbaatar. Previously that same year, the company had secured the contract to sink multiple shafts and provide primary mine development for the Ivanhoe Mines' world class Oyu Tolgoi Copper Gold deposit. The project site is situated in Southern Mongolia in the heart of the Gobi Desert flatlands. Here the winds reach up to 200 kms/hr and temperatures can range from plus 40 degrees Celsius to minus 35 Celsius.
This extremely harsh working environment called for unique, logistical expertise and Redpath was up to the challenge. In January, 2008, and at a depth of 1,385 metres, the company completed the deepest mine shaft ever sunk in Mongolia. Joining our workforce to help develop our local administrative capabilities, highly educated Mongolians have proven to be an excellent resource for recruiting.
In 2015, Dayan Contract Mining LLC (DCM) was established as a joint venture between Redpath Mongolia LLC and Hasu Megawatt LLC. In 2016, DCM was named a major contractor for Oyu Tolgoi's (OT) underground mining and support services.
Notable achivements - Mongolia
LARGEST

SHAFT BY VOLUME IN REDPATH HISTORY
124,248 m3 of rock removed at Oyu Tolgoi.

WORLD'S LARGEST

FRICTION HOIST
6.75 m diameter at Oyu Tolgoi.

97%

LOCAL WORKFORCE
at Redpath Mongolia.
Kyrgyzstan
Redpath provided contracting services to the Kumtor Mine in the Tien Shan Mountains about 60kms north of the border with the Peoples Republic of China. At a 4,000-metre elevation, and with geological conditions influenced by the Davydov glacier located above, Redpath assembled a skilled multicultural workforce to complete this project.
See examples of Redpath's Asian projects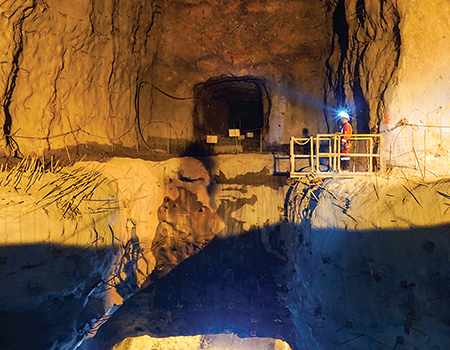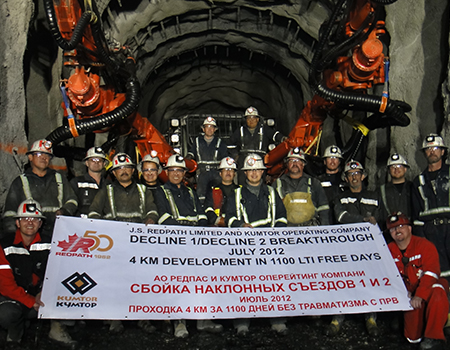 Discuss your project with us