Meet Our Team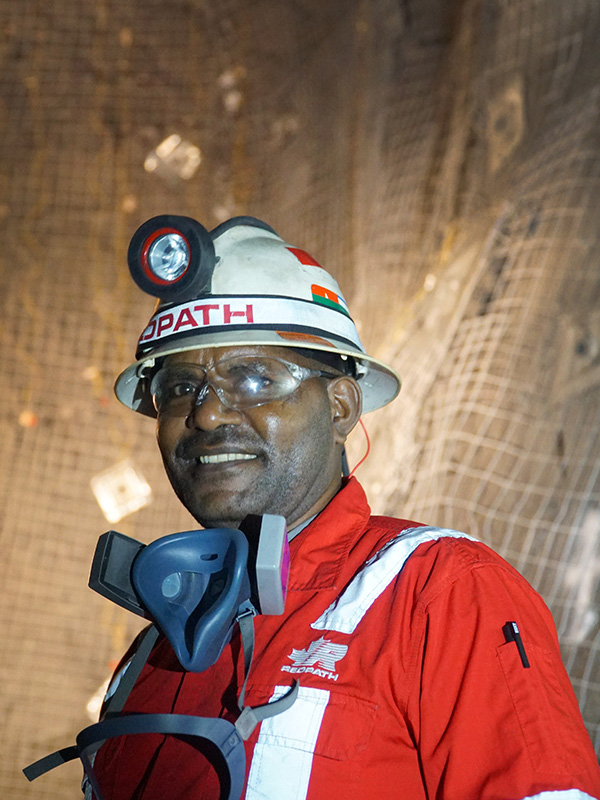 BENNY DIWITAU
SUPERINTENDENT
DEEP MILL LEVEL ZONE (DMLZ) MINE PT REDPATH INDONESIA (PTRI) PAPUA, INDONESIA
Q.
What are your key responsibilities at Redpath?
I am looking after lateral development works in Deep Mill Level Zone (DMLZ) mine. I am responsible for ensuring that the crew under my supervision works safely, and that they comply with Redpath's and client's procedures, while at the same time delivering the target set by client.
Q.
How did you get started in the mining industry?
I started working in the mining industry in 2003 as a construction miner. When I was informed that there was a vacancy at Redpath, I immediately applied and joined Redpath in 2007 as a mechanized raise and shaft miner. Later on, I was offered to join the DMLZ operation, which challenged me to keep learning and enriching my knowledge in lateral development works until today.
Q.
What do you like best about working at Redpath?
Redpath's utmost standards, and the opportunities and challenges with the job. Redpath is known for its high safety and health standards for its employees. We have been working on this project for over 40 years. This shows that we strive to create a desire in the industry for our continuing service. As a native, I am pleased that Redpath provides opportunities and continuous challenges for me to keep improving and developing myself to become a skilled worker and now as a senior leader. I have been with Redpath for over 15 years now. There are tons of opportunities to explore with Redpath as long as you are willing to do it to the best of your ability and a positive attitude.
Meet Our Team
Lea

Gieseler

Project Engineer – Planning and Coordination

Dikeledi

Baloyi

Group Inventory Controller

Makola

Kedibone

Human Resources Officer

I-MADE

PASEK

GENERAL SUPERINTENDENT

BENNY

DIWITAU

SUPERINTENDENT

ENKHTUVSHIN

Sersenjigmed

Superintendent

Frank

Louw

Senior Designer, Mechanical

Roch

Larochelle

Shaft Miner

Patrick

Weiss

Site Manager and Shaft Superintendent

Luisuren

Khashchuluun

Mine Captain, Underground Development Services