Meet Our Team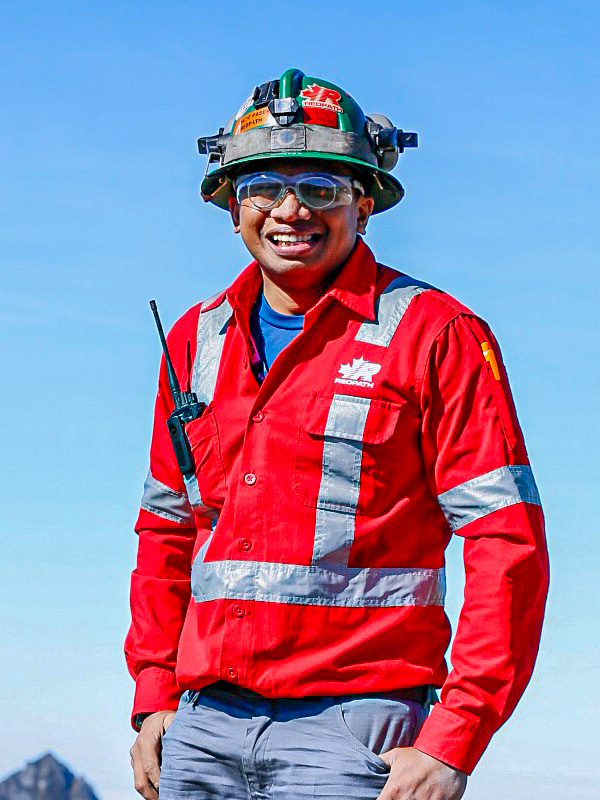 I-MADE PASEK
GENERAL SUPERINTENDENT
GRASBERG BLOCK CAVE (GBC) MINE PT REDPATH INDONESIA (PTRI) PAPUA, INDONESIA
Q.
What are your key responsibilities at Redpath?
I am responsible for the overall management, control, and monitoring of Redpath's GBC operations, including providing strategic direction to ensure the successful delivery of safe development, construction, and production targets at GBC Mine.
Q.
How did you get started in the mining industry?
In 2007, as a fresh graduated, I applied for a Redpath job as an underground mine surveyor. Redpath then assigned me as a planner and seconded me to a project engineer position in one of the projects. I spent my early years working in the office as a planner and engineer, then gained direct mine-operations experience by performing such activities as nipping/supply duties, mucking (LHD), trucking, blasting, shotcreting, and dispatching operations. I was given the opportunity to work at Redpath's headquarters in North Bay, and at Oyu Tolgoi in Mongolia. Upon my return to Indonesia, I was appointed as a team member driving innovation and positive solutions to overcome challenges in developing the largest underground mine in the world, the Grasberg Block Cave.
Q.
What do you like most about working at Redpath?
Redpath offers me a highly inclusive, collaborative workplace and unrivalled opportunities to realize my full potential in the mining industry. The last one and half decades of my life with Redpath have provided me with the best possible foundation a young leader could hope for. It's been an amazing journey! I have had the opportunity to work alongside amazing mentors with a diverse range of technical and hands-on expertise. I have been part of a truly world-class mining contractor, so driven to continually grow and expand, year in, year out. This has set an extraordinary benchmark for me of what's possible to achieve in a challenging mining environment. I have also had the opportunity to develop and apply strong analytical and critical thinking skills to solve complex problems.
Meet Our Team
Patrick

Weiss

Site Manager and Shaft Superintendent

Makola

Kedibone

Human Resources Officer

Luisuren

Khashchuluun

Mine Captain, Underground Development Services

ENKHTUVSHIN

Sersenjigmed

Superintendent

Roch

Larochelle

Shaft Miner

Lea

Gieseler

Project Engineer – Planning and Coordination

I-MADE

PASEK

GENERAL SUPERINTENDENT

Frank

Louw

Senior Designer, Mechanical

BENNY

DIWITAU

SUPERINTENDENT